vietnam with kids: first stop - saigon
Our flight landed in busy, hot and buzzing Saigon. It is big city chaos, crazy road crossing, millions of motorbikes, new foods and culture shock in a new world. 
It is a perfect stop to adjust, recover from jetlag and get oriented.
To do:
Stroll around
A street food tour
People watch in cafes
Understand the different neighbourhoods (chinatown, locals, japanese, expats..)
Walk around markets
Visit temples
Visit war museums (with old enough kids)
2 to 3 days is perfect.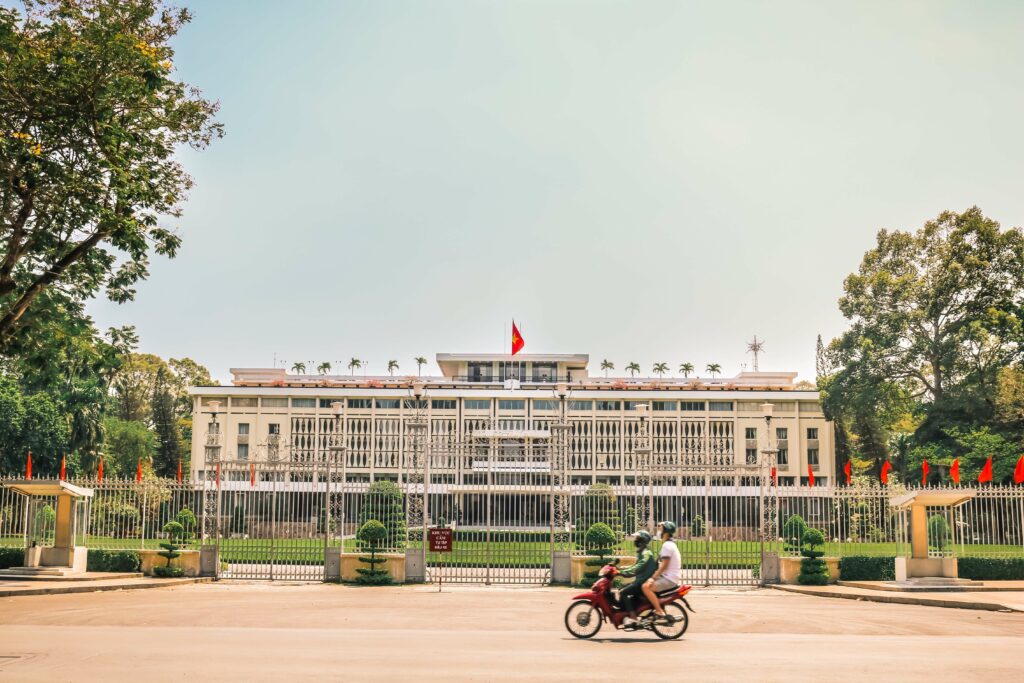 Nha Trang is a coastal town, that has unfortunately been overbuilt. It is a good stop for a nice villa, luxury and swimming pool. This was the perfect time for us to recover from the school year, and get into holiday mode. There are a couple of beautiful temples to see. But there is little attraction to stay in Nha Trang itself. 
To do:
Take a driver to do the 3 major temples around (make sure you dress modestly)
Enjoy some parts of the beach
Just relax and let the kids endlessly jump in the pool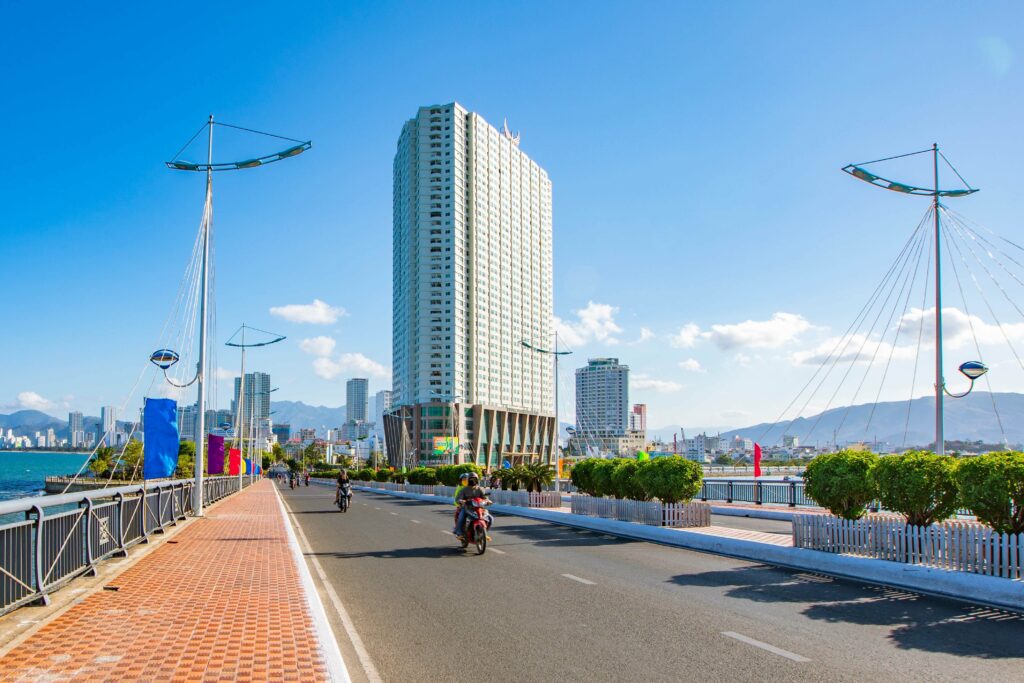 So this is where we felt this adventure began. We left Nha Trang with the night train in direction to Da Nang. It is the major hub, located in between Hoi An and Hue which we both wanted to visit. The night train itself was a great experience to share with kids.  
Hoi An is a beautiful little seaside town. Its is busy with tourists at the weekend, so try and time your stay. 
To do:
Enjoy a food tour with a local guide. The food is already different from Saigon. 
Stroll around the beautiful streets
Visit a locals beach (not the touristy one!) 
Rent bikes and explore the nearby rice fields 
Get tailored clothes in one of the hundred boutiques 
Ideally 3-4 days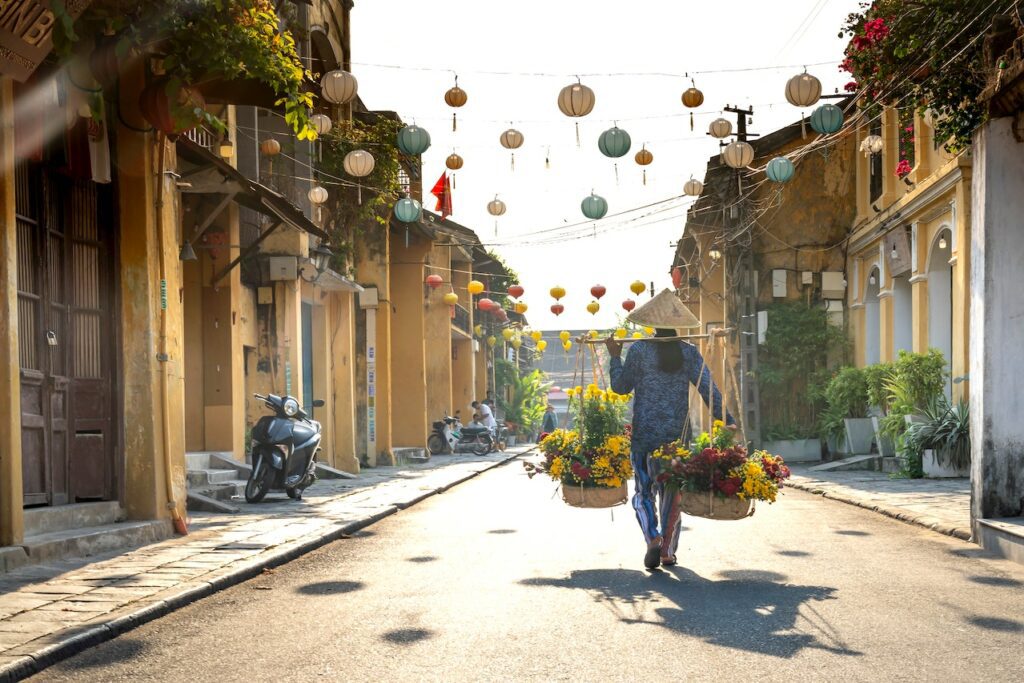 Hue is officially Central Vietnam and is the former imperial capital. It has a very rich cultural heritage and the history of the area is poignant. We loved staying a little bit out of the city in a truly peaceful getaway. 
To do:
Visit the Citadel (early morning) and take in the history of the Imperial City (Unesco World Heritage Site). You can easily spend most of the day strolling the area. 
Tomb of Kai Din (there are many tombs and temples around, but this one if really worth it)
The Gallery Lebadand is an homage to the artist. The stunning art gaellry is surrounded by beautiful peaceful gardens and there are plans for a cafe, a restaurant and a homestay. A gem.   
Ideally 4 days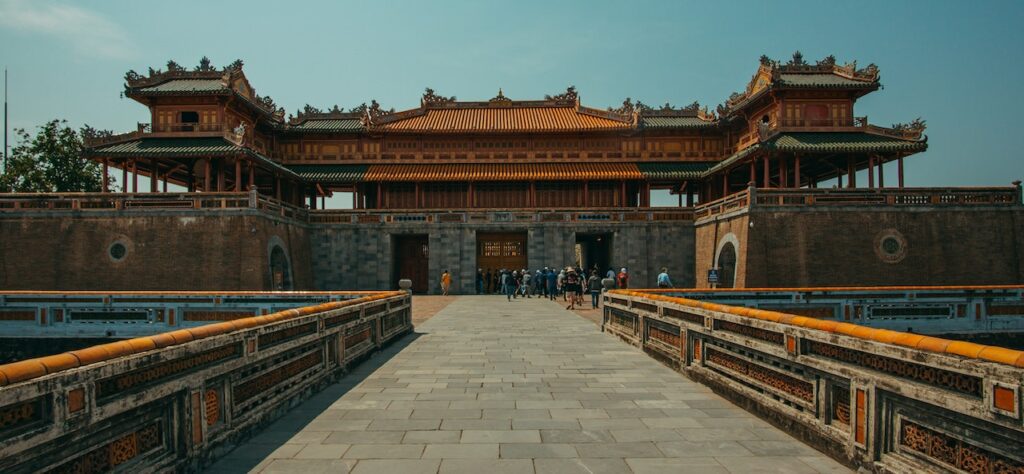 This was probably one of our favourite spots of the country. Phong Nha is still off the beaten path (tourist wise). It is located in Central Vietnam. but inland. The major draw to visit the area are the spectacular caves. But there is more.. 
To do:
Visit the Phong Nha Farm stay for the beautiful location, the well kept villas, the attention to detail and the lovely owners 
Rent a motorbike for a full day and visit the duck farms, botanical gardens and paradise cave. If like us, you don't dare driving those roads with small kids, then take the motorbike with a driver. It's cosy and safe! 
Visit Paradise cave and Phong Nha cave
If you plan well in advance and your kids are old enough, organise a few day trek in the largest cave in the world. 
Plan 5 days minimum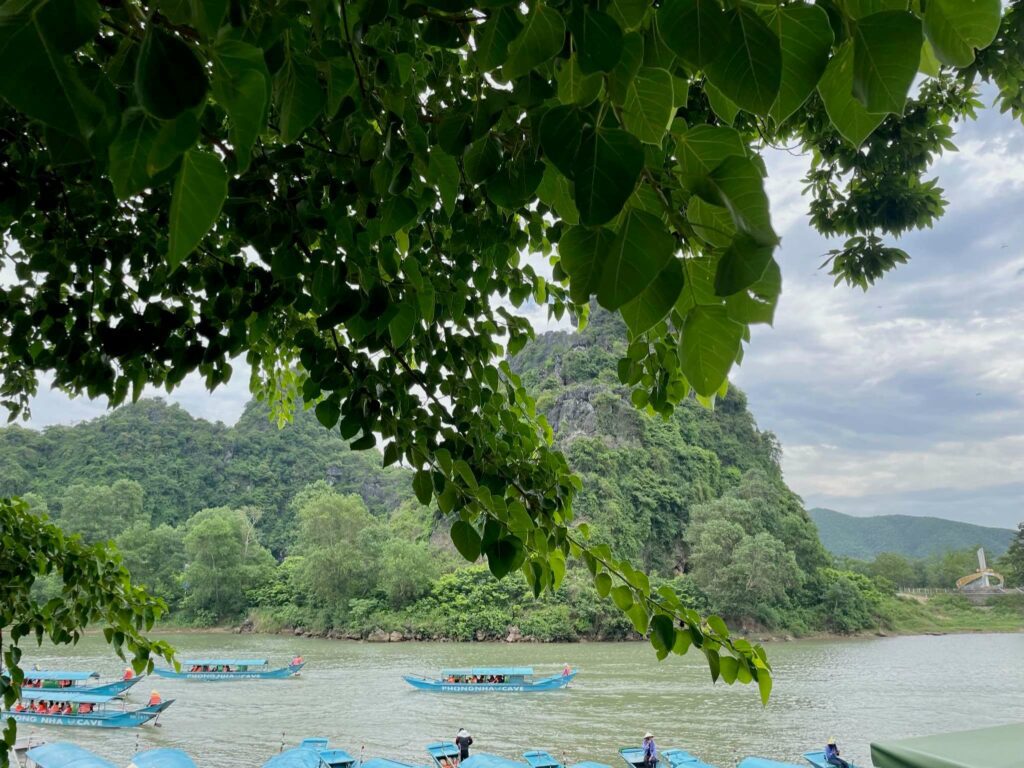 Ninh Binh is often referred to as the inland Ha Long bay. It is quite true. The town in itself has little interest, but it is the sights around that count. 
To do:
Trang An Boat tour through the Unesco World Heritage Site. Take a peaceful boat trip (with someone rowing for you) and see temples, caves, pagodas and truly beautiful landscapes. Start early as it gets very hot (and probably busy). 
Hike the 500 steps of the Mua Caves. The view at the top is just so special and rewarding. It is a challenging hike, but we made it (without carrying anyone) with the kids, so definitely not impossible. Again, start early. 
2 days is perfect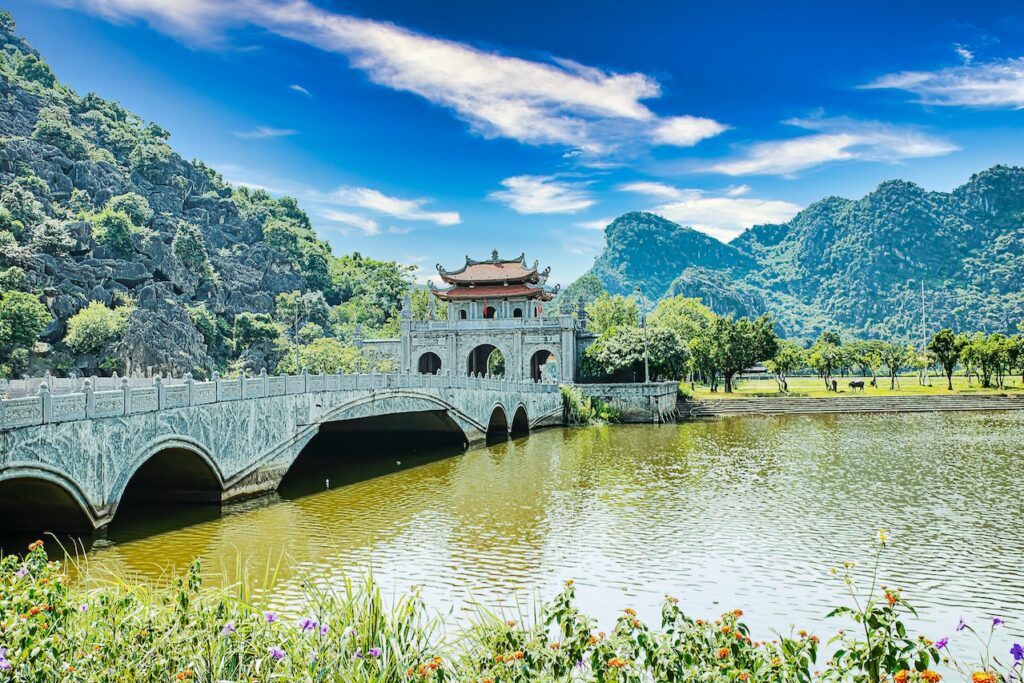 Sapa comes in first or second favourite stops in our itinerary.. This is all the photos of Vietnam you see in magazines. Imagine endless rice fields, mountains, and sleepy communities enjoying life in nature. Take the night train from Hanoi to complete this beautiful experience
To do:
Avoid Sapa itself and stay outside of the town, in the mountains 
Spend a day hiking through the rice fields
Spend a day with a genuine Hmong family, learning about their tradition and life. 
Take in all the beauty of the region 
4 days is perfect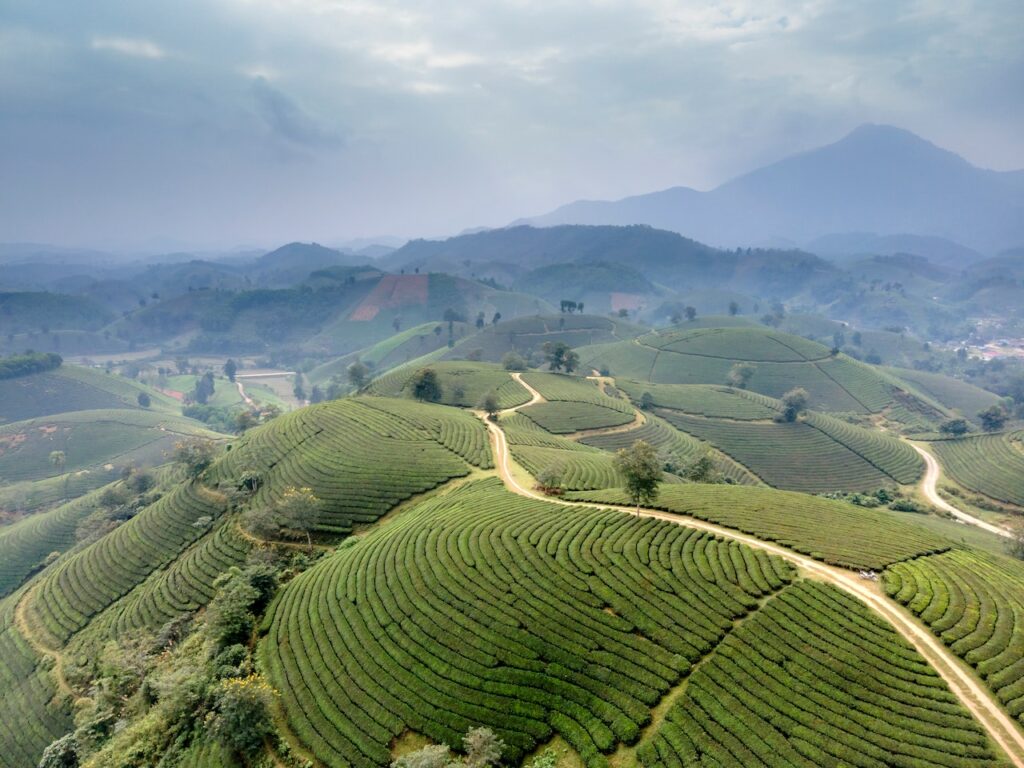 Back to Hanoi after the peace of the mountains took some adaptation. The city is buzzing and loud. 
To do:
Take some time to walk around the Old Quarter
Take into cafe culture and enjoy true. Vietnamese coffee in one of the many hip hangouts.
Take a food tour and deep dive into Pho and local delicacies. 
There is not much interest spending a lot of time with children in the city. Just like Saigon, it is a perfect place to adapt and to transit from. 
2 to 3 days is perfect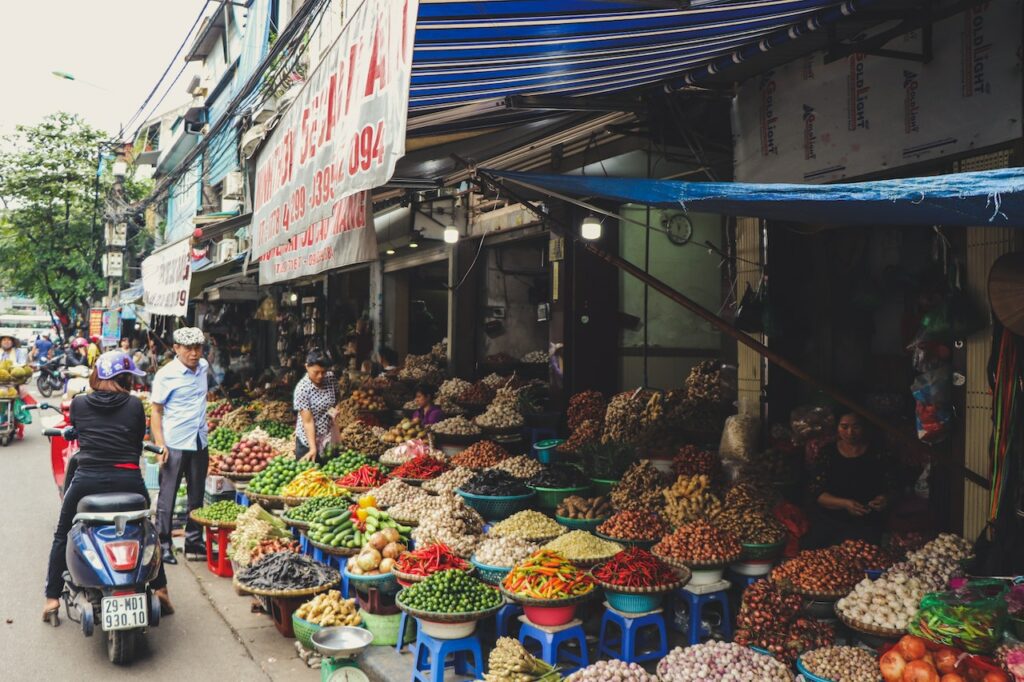 This is probably why many tourists come to Vietnam: the famous Ha Long Bay. We were visiting the area with extended family, so we decided to charter a private boat to the Bai Tu Long Bay. It is less touristy than the Ha Long bay. We definitely encountered very little boats. 
This is the time to soak in the beautiful scenery, enjoy some kayaking, jump from the boat and enjoy delicious cuisine on board. 
To do:
Take the seaplane from Hanoi to get a view of the bay from above. 
Cruise 3 days and 2 nights on a small boat (or charter one if you have enough people) 
The only disappointing and sad thing about this experience was seeing the amount of pollution in the bay with plastic and rubbish floating around.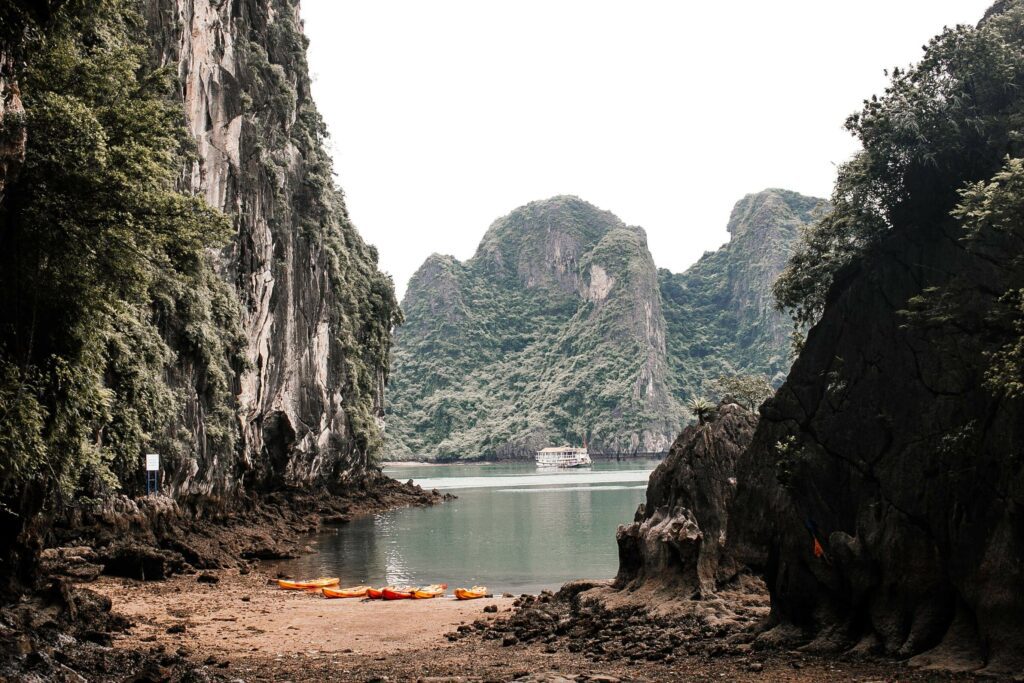 Getting around Vietnam, with kids is fairly easy, but requires some planning. You will ideally want to have your transfers sorted ahead of the trip to avoid added stress.
We loved travelling by train, especially the nigh train. There are different levels of comfort and the comfortable options are very affordable (worth the expense). 
Luxury buses are very common (imagine a business class seat in a mini bus), but note that drivers tend to drive quite hectically (don't look too much at the road).
Booking a private car with a driver is very common and also affordable option to get around. 
Our family loved the 4 week-summer adventure in Vietnam. Travelling in Vietnam with kids was easy. People are very welcoming and love children. 
When talking to local business owners, they confirmed tourists were not back yet (after covid). Some regions and community desperately need tourism and rely on visitors to survive. 
It is an adventurous holiday, maybe not the most relaxing because there is so much to see, do and learn. The food was absolutely amazing and very affordable. 
I can only recommend you add Vietnam to your travel list! 
Are you ready to create lasting memories for your family? Let's chat! 
If you would like to delegate the planning of all or part of your upcoming family holidays, contact me at marta@uniquetravels.co.
Let's design your next incredible journey together!