Toronto - 2 days and more
You could spend a whole week in Toronto, discovering the exciting food scene, the culture, events and festivals. However, cities are not our favourite with young children. So here is a 2-day tour in Toronto that will help you fight the jetlag and give you a good feel for the city.
Day 1
Grab a bagel breakfast at Bagel All Day (they open quite early, convenient when dealing with jetlag).
Take an excellent tour of downtown by tram (called street cars), this will help the tired legs and will allow you to see lots. The all-day tram ticket will make it worth the value.
For some green space and a holiday vibe, head to Centre Island, where you can rent family quadricycle, have a nice lunch and relax on the beach.
At the end of the afternoon, visit the unmissable Chinatown and Kensington Street for delicious ice cream and some window shopping.
Day 2
Spend the morning and lunch drooling over all the delicious food at St Lawrence Market. Nuts, fresh fish and shellfish, homemade pasta, local fruits and vegetables… this is the place to shop for your fresh food.
After all this food, take a walk around the neighbourhood to see the Flat Iron building and the fountain with the dogs. The architecture is beautiful.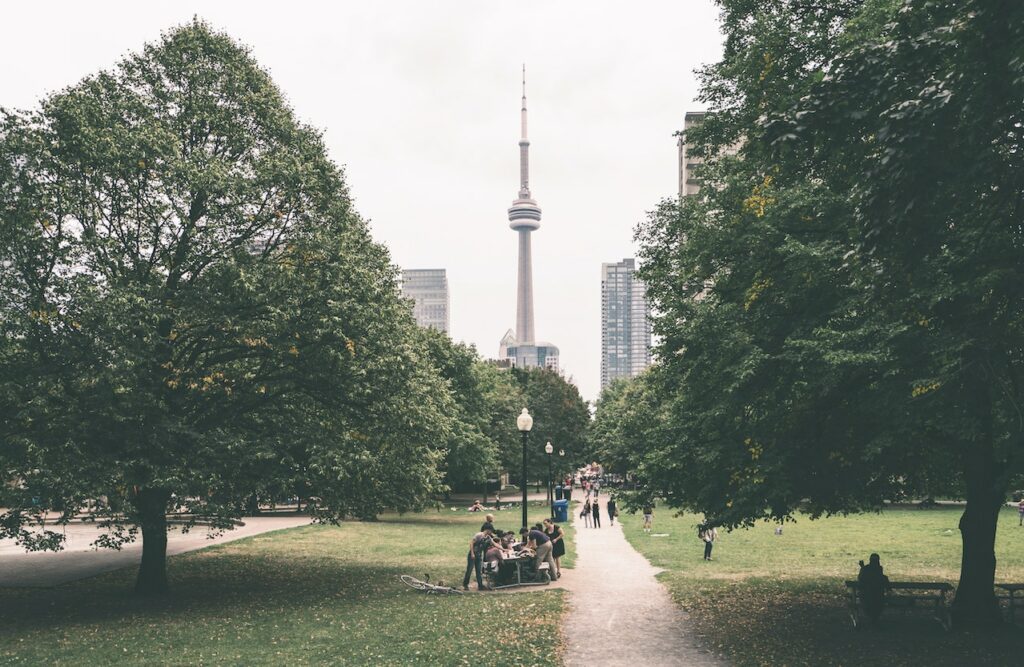 Niagra Falls cannot be missed, but by no means should you stay in Niagara itself. The city is quite horrible and as destroyed by tourism as you can imagine. Base yourself in Niagara-on-the-lake, a quaint little village with lots of quality eateries and shops, but also beautiful streets, and great swimming spots on the lakefront.
Book a trip to the falls first thing in the morning and enjoy the wet and impressive boat trip. It is worth it!
You will find plenty of cute little farm shops selling fresh and local fruits and vegetables along the road. The perfect places to stock up on delicious goods.
Visit the Cheese Secrets for their lovely customer service and their delicious local cheeses (the 5 brothers is a must)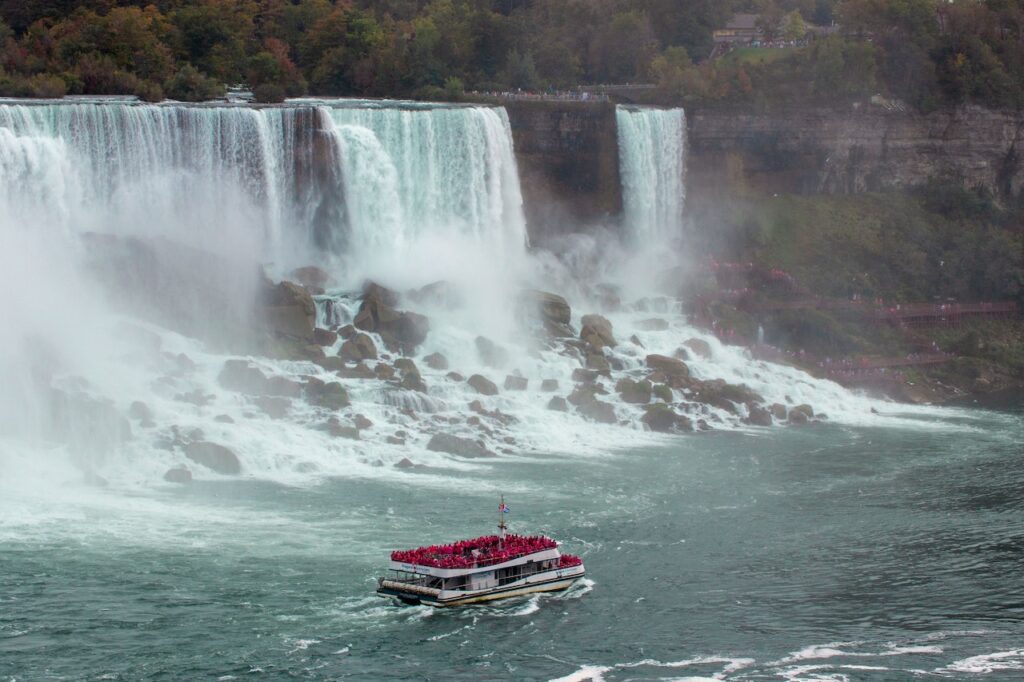 manitoulin island - 4 days
Not the obvious choice, but this is why we loved it. It is the largest lake island in the world and it is beautiful! It was time for remote wilderness, refreshing swims in the lake, hikes and empty beaches. We rented a beautiful comfortable cabin with a large garden and access to the lake. Time stopped. On Saturday, we met some lovely locals at the market in Little Current. Everyone was very surprised to see tourists from Europe. If you are after off-the-beaten-path, remote, wild, calm and natural beauty, it is an unmissable place.
Make sure you do your shopping for good ingredients ahead of your arrival on the island. There are some basic supermarkets, but nothing gourmet.
To get to the island, you can take one of the 3 daily ferries from Tobermory (must book in advance), or take the long drive around.
We met two ladies who described this area as the Hamptons of the North. And they are so right. Cottage country is stylish, beautiful and peaceful. People from Toronto have weekend homes right on the lake. They spend their days cruising the calm water (on a boat, a stand-up paddle board or a canoe). We loved it. The town of Port Carling has gourmet shops but also enough stores to satisfy those missing a bit of civilisation and needing some fancy boutiques. A must-stop on this journey.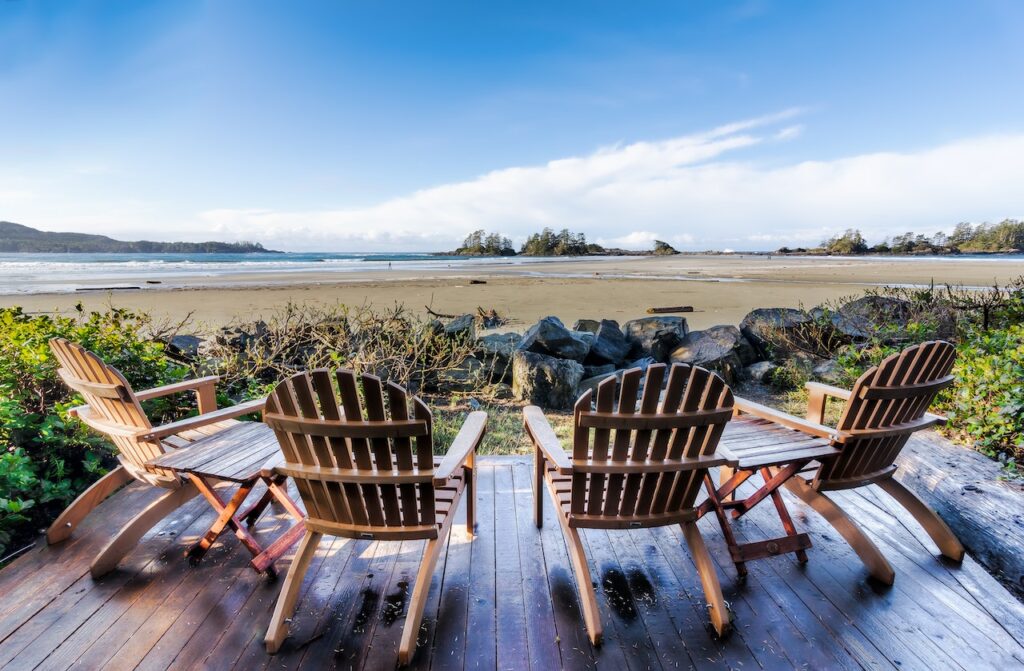 algonquin national park - 4 days
Algonquin National Park, aka Ontario's crown jewel, is this big (huge) expanse of protected forest. Highway 60 is a must-drive to see just a small part of the beauty of this park. To stay inside the park, you have a couple of lodge options or (if it is your thing) camping. We stayed in a cottage by a lake outside the park and visited for the day. There are many hikes from 1h to the whole day. There will be something suitable for every family and every fitness level. You can go hiking but also go on a canoe adventure. Finally, don't miss the visitor centre which has a small museum explaining the history of the park, as well as activities and a stunning view.
It is difficult to explain how big and beautiful this park is. Everyone we met recommended we visit and we are very glad we did.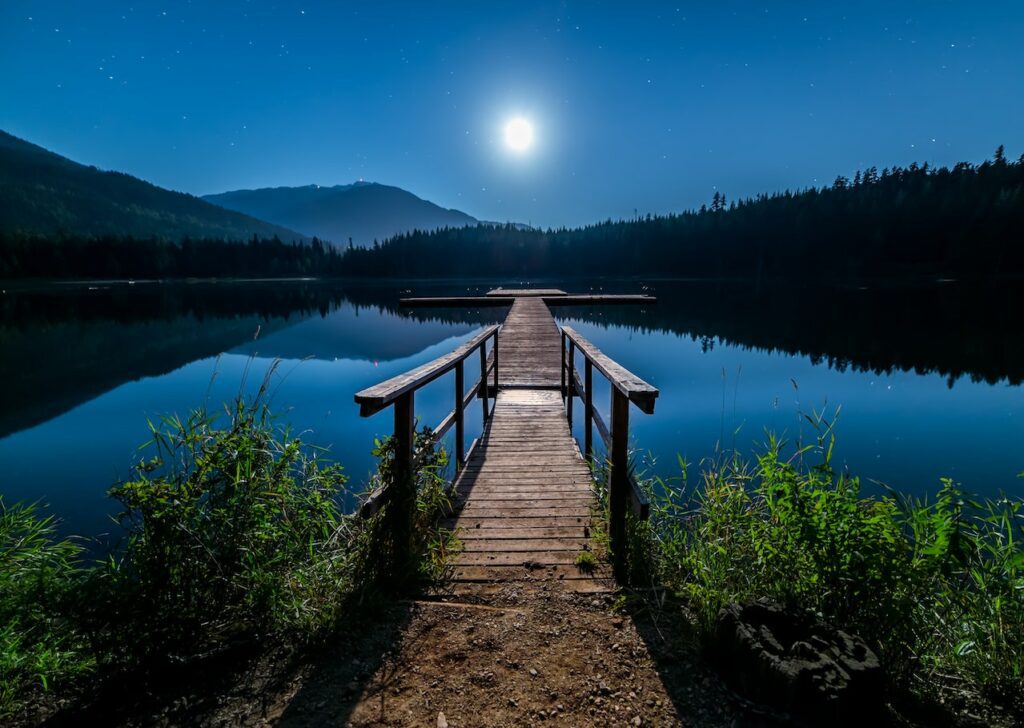 The official capital of Canada, Ottawa is a created city almost perfectly located between Toronto and Montreal. After all this nature and remoteness, we were very happy to stop for a couple of days in a proper city. It was the opportunity to have some good food, eat out and experience a bit of culture. We stayed in the residential Geble neighbourhood just by the canal. Visit Byward market for lunch, walk around Parliament Hill and soak up the life on the Rideau Canal.
Don't miss out on delicious bagels at Kettelmans (blueberry bagel with cream cheese!)
On the way to Prince Edward Island, allow time to stop in Kingston. This beautiful historic city is a perfect break on the journey to see just a bit of the Thousand Islands area. A 1h boat trip will show you a few of the islands around. Grab lunch at Olivera, a delicious Italian restaurant and walk around the cute streets, markets and shops.
prince edward county - 3 days
Prince Edward County is located on Lake Ontario, 2 hours east of Toronto. Sand Banks Provincial Park is the main attraction of the area with beautiful sandy beaches (the first of our trip). Some are more crowded than others, but we enjoyed the Dunes as well as a little hidden deserted beach we accessed by boat. Picton has lots of very nice restaurants worth visiting. Wellington has a park and is on the waterfront. This was a perfect last stop on our trip before heading back to Toronto for the last night ahead of our flight.
We flew direct from Amsterdam to Toronto with Air Canada. The flight is about 8 hours and the time difference is 6 hours behind. From the airport, you can grab a couple of trains to get downtown or take a taxi (65$ fixed fee).
Renting a car is a must. We tested out Turo for the first time (the Airbnb of car rental) and everything went really smoothly. The cost worked out at (much) less than with traditional car rentals and the flexibility is better. Ontario is really big for us Europeans (about 3 times the size of Germany), so take your time and don't be too ambitious, the distances are big.
Are you ready to take your family on an adventure around Ontario? Do you want to know more about our trip? Do not hesitate to reach out!