a must in paris with kids: Le Jardin d'Acclimatation
No energy for Disney, then think of a beautiful old school theme park, surrounded by nature, just by the Bois de Boulogne. Kids in Paris love The Jardin d'Acclimatation will definitely bring a lot of joy to children. There are a few rides, trampolines, a farm, some water games and large green spaces with playgrounds. You can spend the full day and still not be bored. 
Make sure you pre-book your tickets online. Also, do not take the main entrance, as the queuing system is very poorly organised. Arrive at the opening of the park and take a side entrance where you'll skip the lines. There are a few good lunch options, but it is also perfectly fine to bring your picnic and chill in the sun. 
No visit to Paris is complete without the Eiffel Tower. Observe it from the Trocadero before opening time, then head to the steps of the Iron Lady. Again, prebook your tickets online (sales open 60 days in advance). You can hepfeully score tickets all the way to the top. Otherwise, get your tickets to the second floor and buy an additional lift ticket on the day. We climbed to the second floor (with the steps, not with the lift) and found it was perfectly enough. Kids made it without a challenge and it gave everyone a nice workout.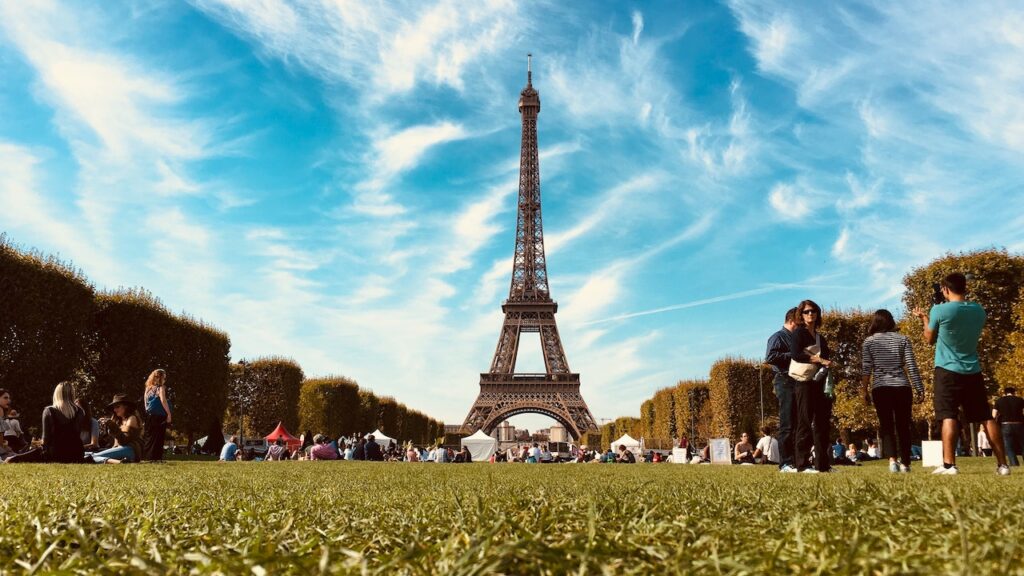 Although we personally did not have a great experience with that, I would still do it, just differently. As we noticed by day 2, queuing is a professional sport in Paris. Most places sell too many tickets and have absolutely no system to get people to arrive on time or queue. No activity started on time and the waiting experience was excruciating. 
So on that note, if you wish to do a cruise on the Seine, and you can afford it, splash for the private option. There is mostly one route, but you will get to see all the main sights, from the water. Book the cruise for the apero / gouter time and let the kids enjoy some macarons whilst you sip on a glass on champagne with movie like views.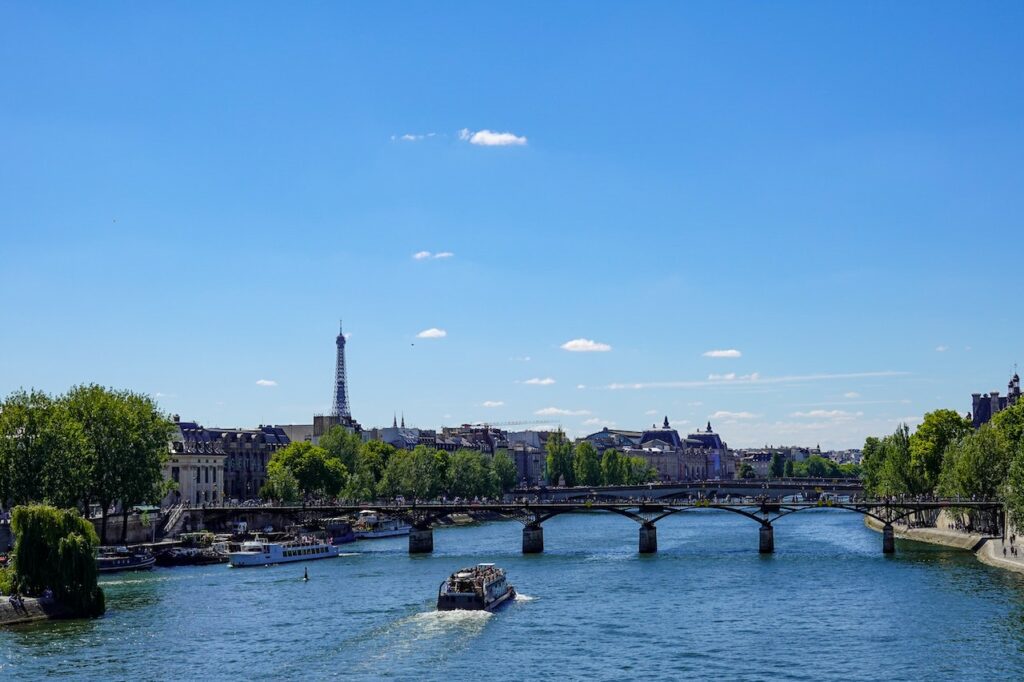 There is a large choice of very special museums to visit in Paris, where to start? 
The Louvres organises kid friendly guided tours, skipping the less interesting stuff for them and fascinating the kids with beautiful stories. Many other museums (Centre Pompidou, Fondation Louis Vuitton, …) have kids focussed programs that the whole family can enjoy. Make sure you pre-book those online in advance.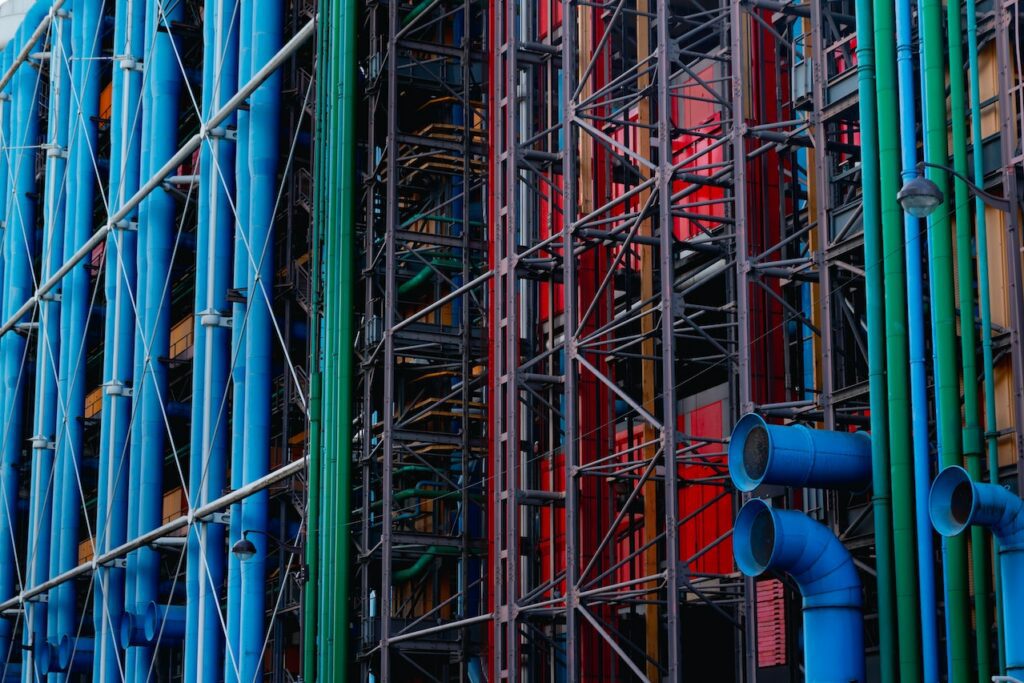 a walking / stepping loop
Paris is captivating, just by walking around. To make it easier, you might want to take the children's trotinettes and step around the different arrondissements and historical sights. Kids are happily stepping around, avoid complaining about the walking and we get to cover larger distances. Note that this is not a wise idea in very busy areas like the trocadero, the Eiffel Tower and the Champs Elysees. Or even Montmartre with its steep roads and paved streets. But along the Seine and the quieter neighbourhoods, it is a real pleasure.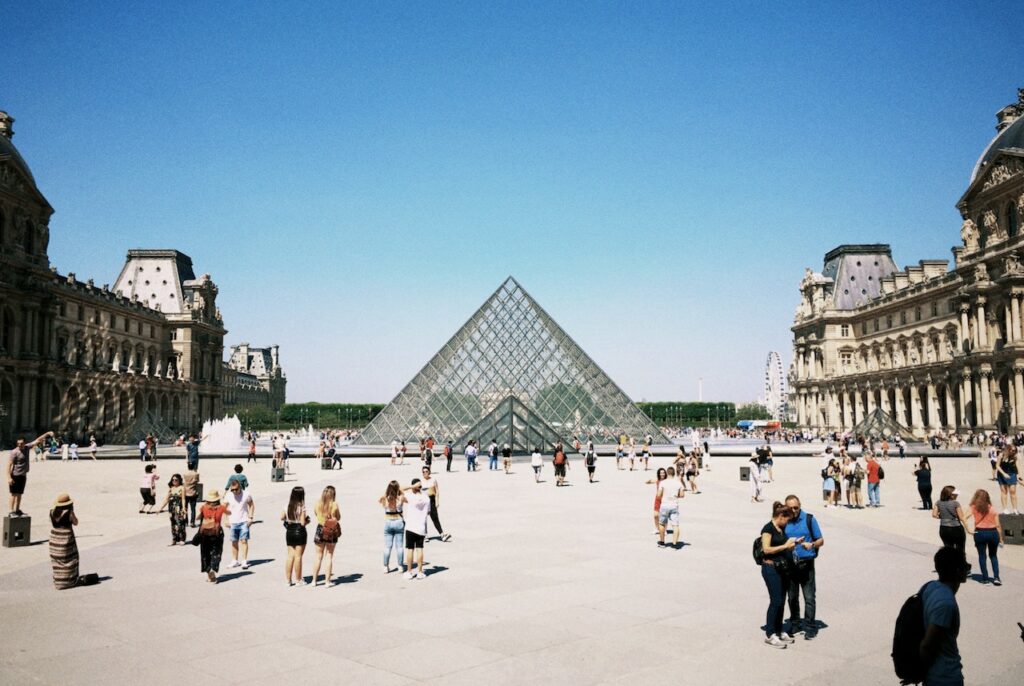 The first few hours we were in Paris, the kids were stopping at every patisserie window, admiring the cakes, colourful macarons and yummy looking eclairs. Every morning was a ritual of getting fresh pastries and delicious baguettes. 
Restaurants in Paris are not particularly welcoming for children and some places must be avoided at all cost if you want to avoid the dirty looks from fancy kid-free Parisians. But the food culture in Paris is an education in itself. Walk around the market streets (like rue de Levis) and admire the fresh ingredients.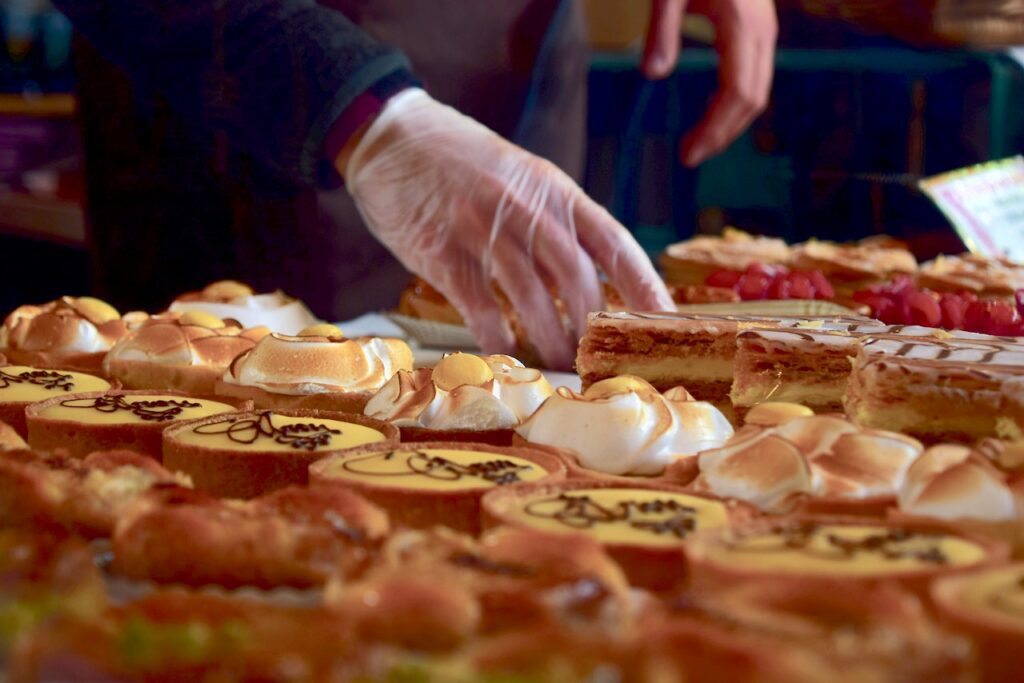 Overall parcs in Paris are not as dedicated to children as in Amsterdam. Adults come to sit on benches, read books and enjoy the beauty of the green space in the city centre. There are probably less playgrounds than we are used to, and I feel you need to look for children areas. But, one of the most beautiful parks of Paris, le Parc Monceau, definitely delivers for everyone. The Tuileries is also a must to play with boats. Just like in the movies!
For the little anecdote, I lived in Paris many moons ago, but I had never visited Paris with my kids. It was beautiful to introduce them to part of my culture and show them the beauty that Paris can be. I know we will be back as the kids keep growing. 
Don't hesitate to reach out if you want a tailor-made program to visit a large city with children. It is not easy to visit a capital with young kids, but with a bit of planning, it is a lot of fun!