madeira with kids: Machico
Just about 10 minutes north of the airport, our first stop was in the village of Machico. A beautiful quiet village with a beach (sandy side and pebbled side). This is the perfect base to start exploring Madeira with kids, the North East and kick off all the hikes in the area.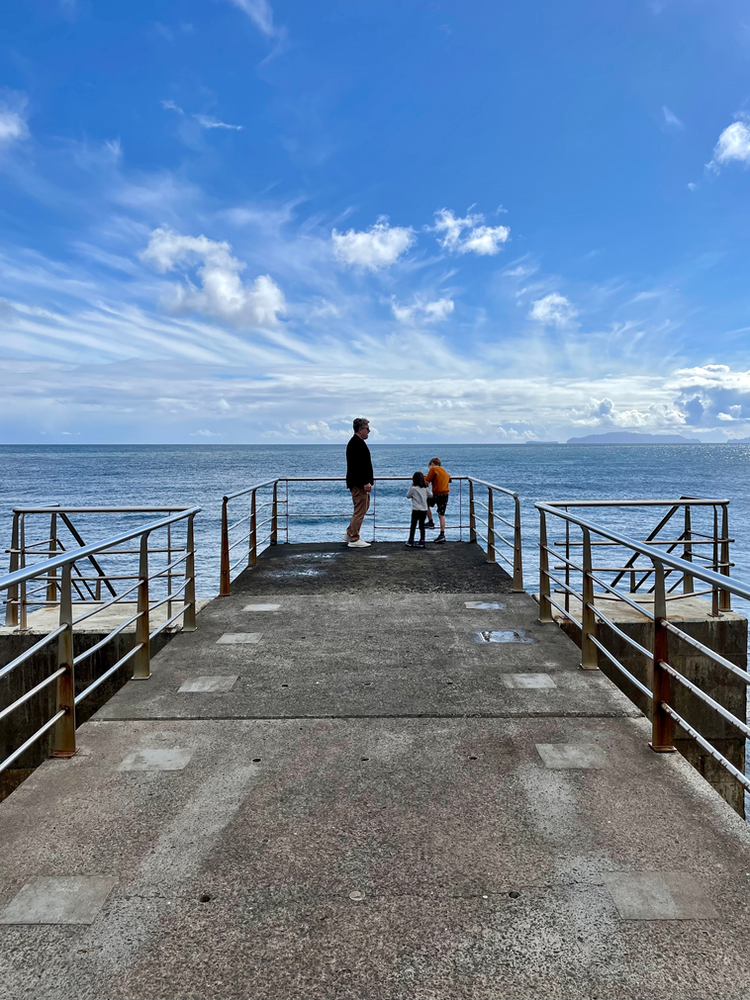 On the far east side of the island, after the village of Canical, you will find the beautiful hike of Sao Lourcenço. The terrain is quite easy (grass, rocks and easy steps) making the hike approachable even for children. The landscape is absolutely stunning with red rocks, the deep blue of the ocean and spring flowers. You cannot miss that one.
The hike is a "there and back" so you can decide when you want to turn back if going all the way until the end is not an option. We stopped about halfway (which made a 2h30 walk), as we had no desire to carry our small humans!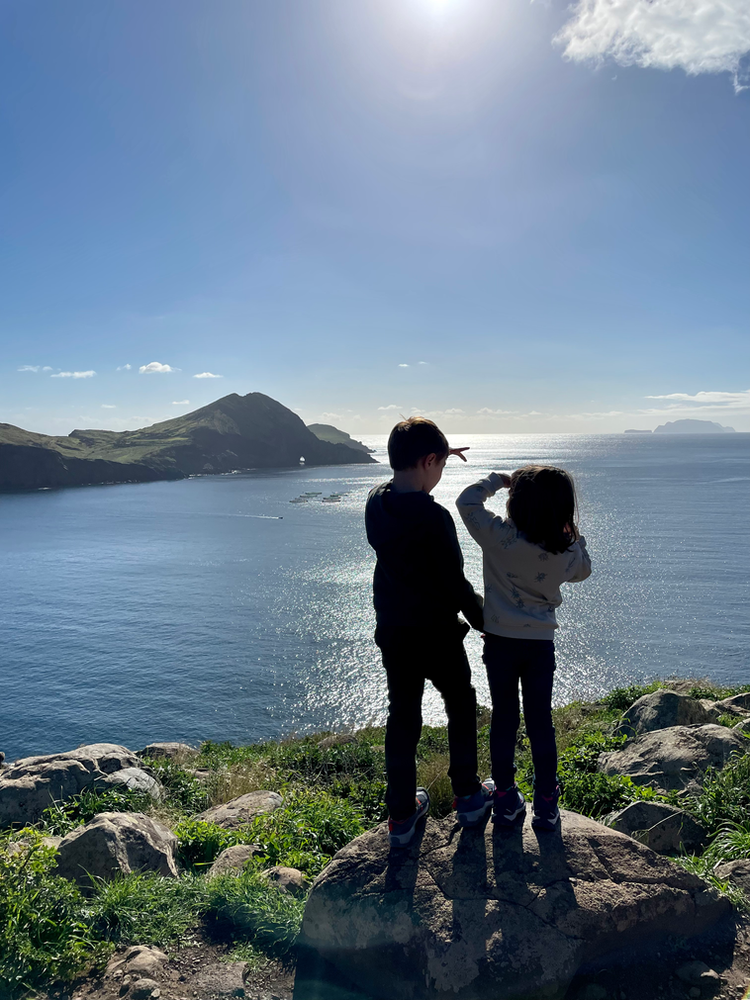 A super easy walk of about 3km (return) which is doable for anyone of any fitness level. We walked this beautiful road for just 1 hour. There are plenty of levadas on the island and it is worth exploring those old roads surrounded by nature, often with spectacular views. A great morning activity (head early before the crowds of tourist buses arrive).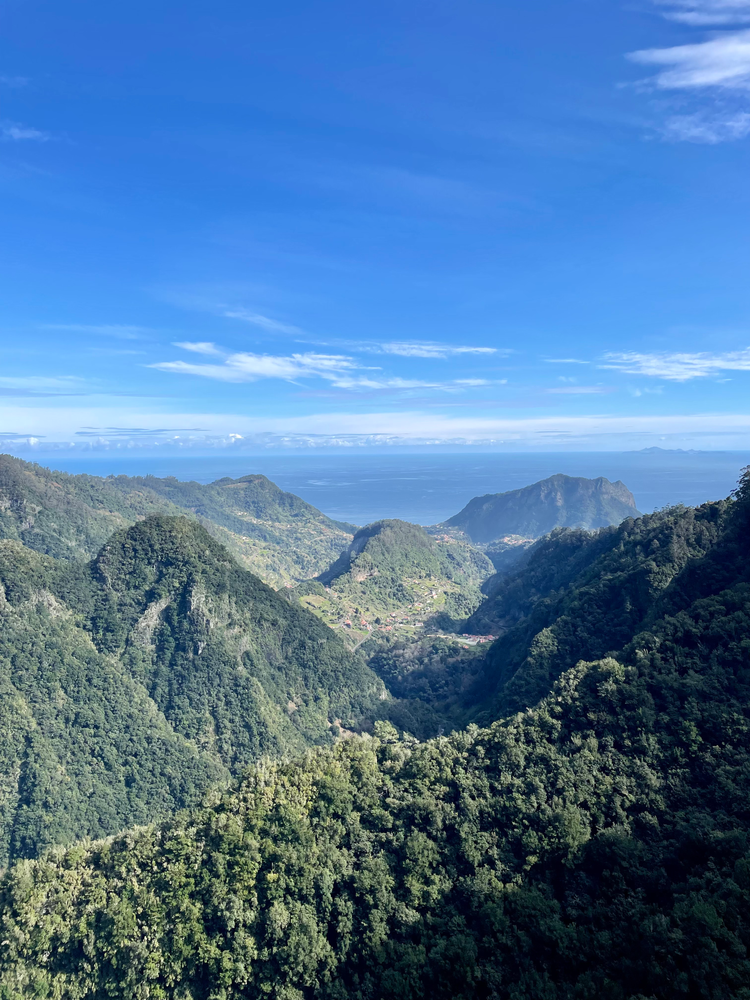 madeira with kids: Porto Santo
Porto Santo is the beach destination in Madeira. It is a small island 2h30 away by ferry from Funchal. Life is slow and the beach is beautiful. There is not much else to do other than soak up the sunshine and walk on the long golden sand beach. The ferry always leaves in the morning and comes back in the evening. It is doable in a day, but I would recommend staying overnight and just enjoying 2 full days of sun.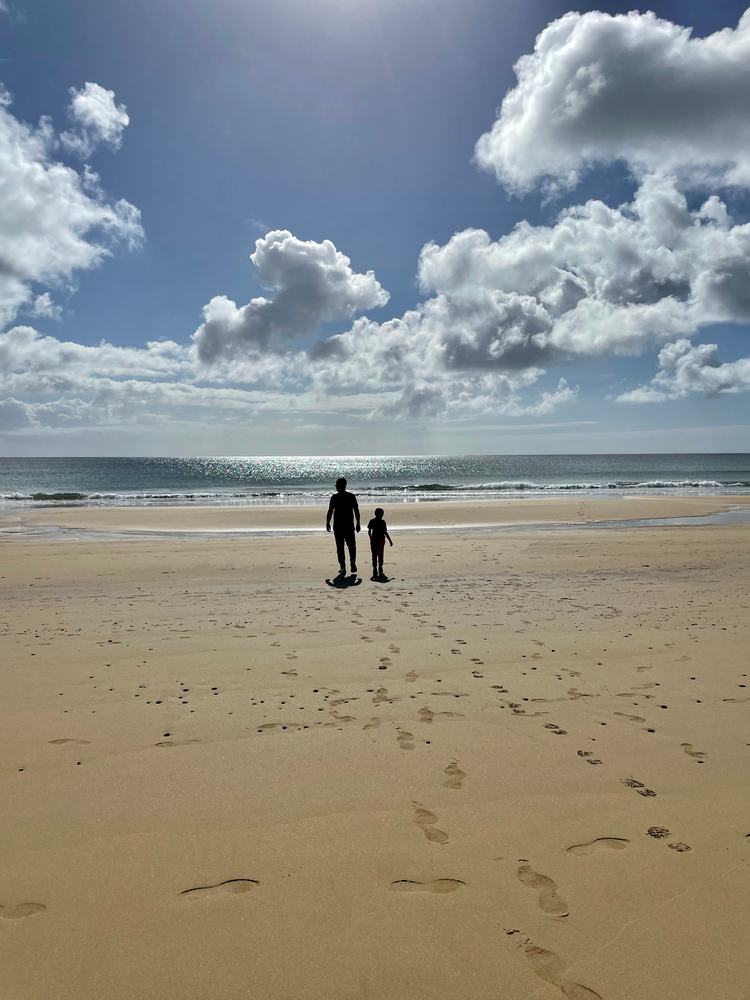 madeira with kids: Funchal
The main city in Madeira is buzzing with activities, restaurants and tourists. Some days can be very quiet and on others, crazy busy thanks to cruise ships. Those arrive and dock for a few days, so it can make the biggest tourist landmarks a bit crowded. Plan for early starts.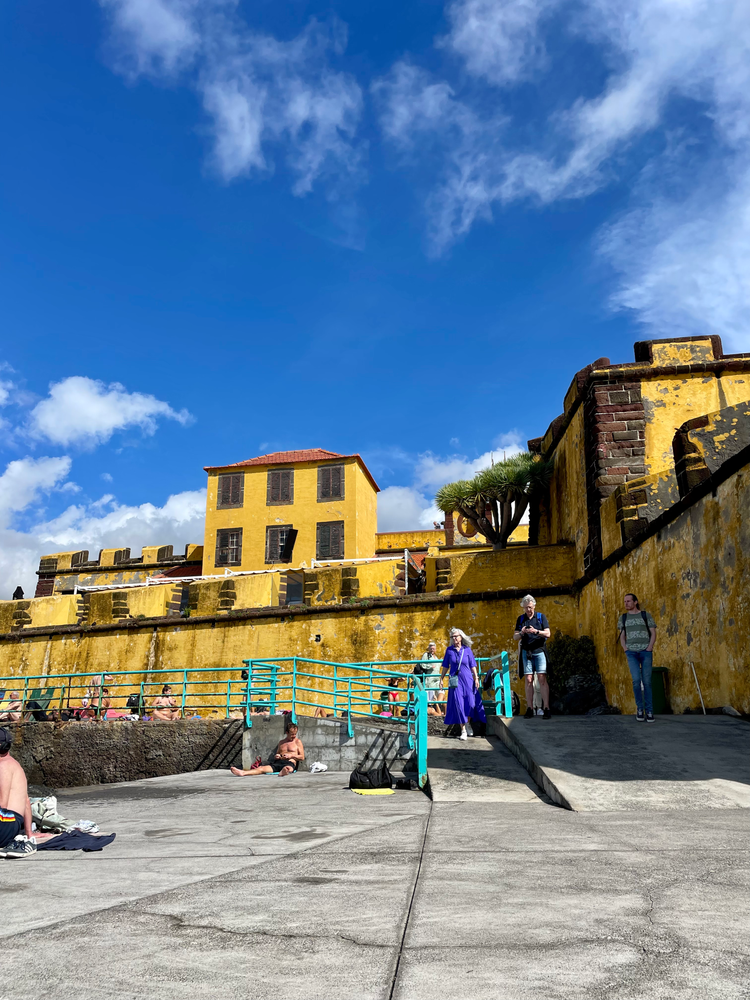 An iconic building near the seafront with fruit and vegetable traders, but also, fish stalls. If you are staying in an apartment, this is the perfect place to come shopping for all your groceries. We really enjoyed strolling at opening time and seeing all the fresh fish being displayed by the passionate traders. Stop also for a cup of tea and a pastel de nata whilst watching the world go by.
There are two significant gardens to visit in Funchal: the botanical garden and the Monte Palace tropical garden. If you have to choose, I would recommend going for the latter, so much more to see, impressive and really beautiful. Get there by bus or cable car for a scenic journey (by the way, this is an activity in itself). You could easily spend half a day between the crystal room, the sculptures and the flamingos! A must.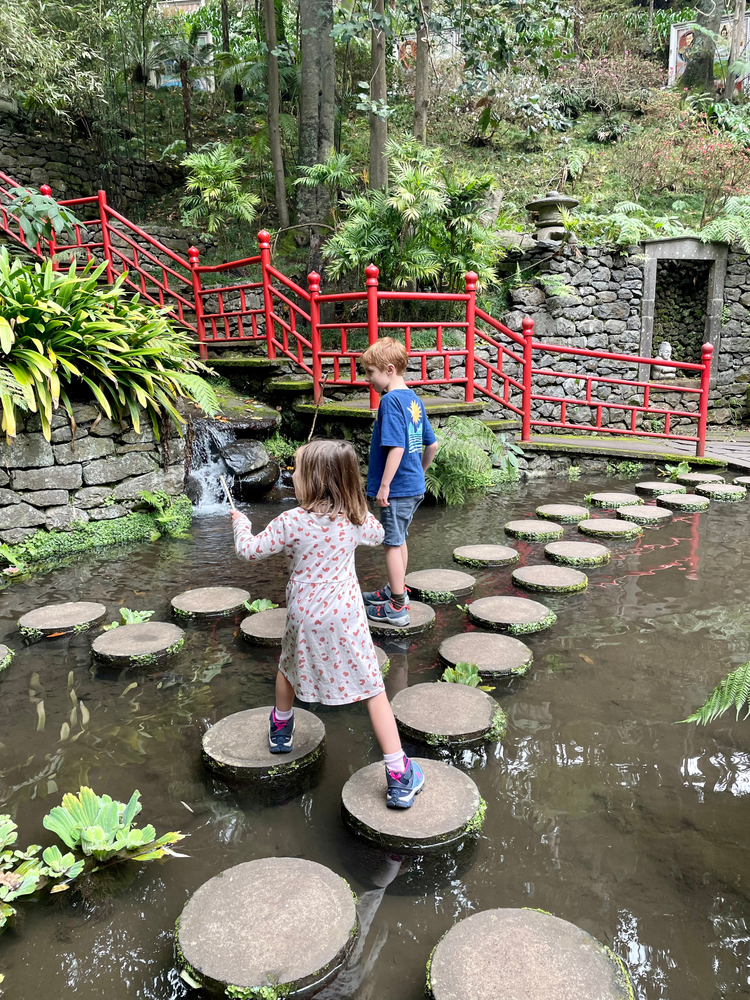 There is a traditional activity, from 100 years ago that you can enjoy. Warning: this is very touristy, but it is also really fun. Grab the cable car or a bus to the top station. Book a wicker basket and let slide down the streets of Funchal, guided by two locals. It goes a bit fast, it is fun and the kids absolutely loved it. It is expensive and a true business, but also a must-do experience.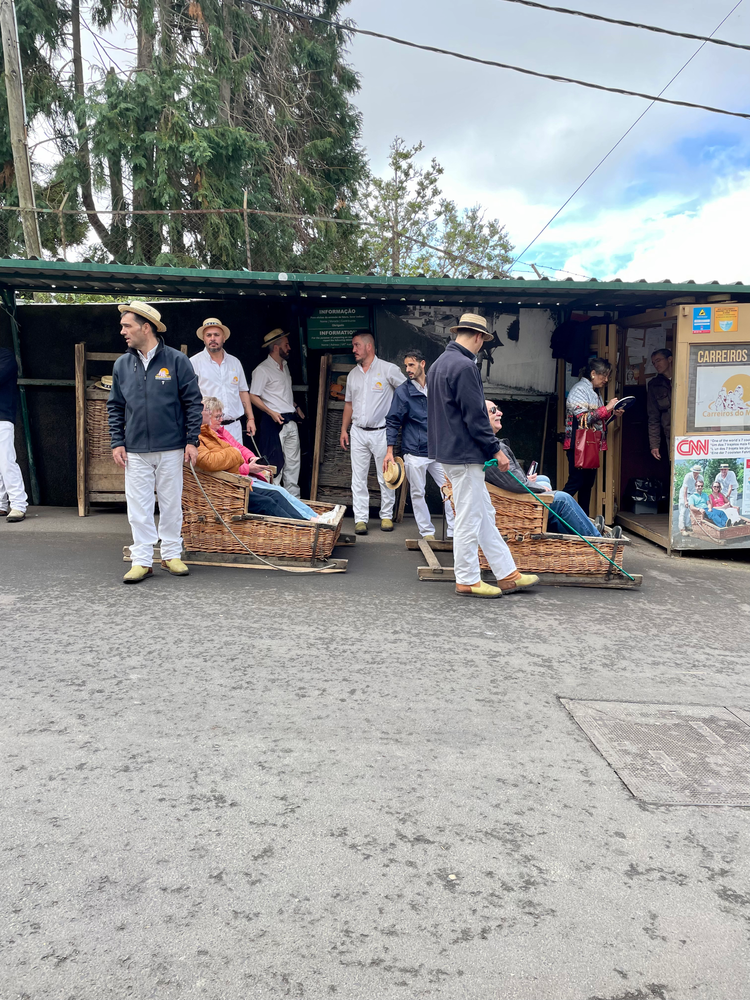 The sunniest spot of Madeira apparently. This seaside village is super cute. There is not much to do, just enjoy this pocket f sunshine, a stroll on the beach (stones) and around the beautiful streets.
On the way there, stop by the Skywalk for the magnificent (albeit scary) view over Funchal, the coast and the cliff. Get there as early as possible as it gets rammed with tour buses.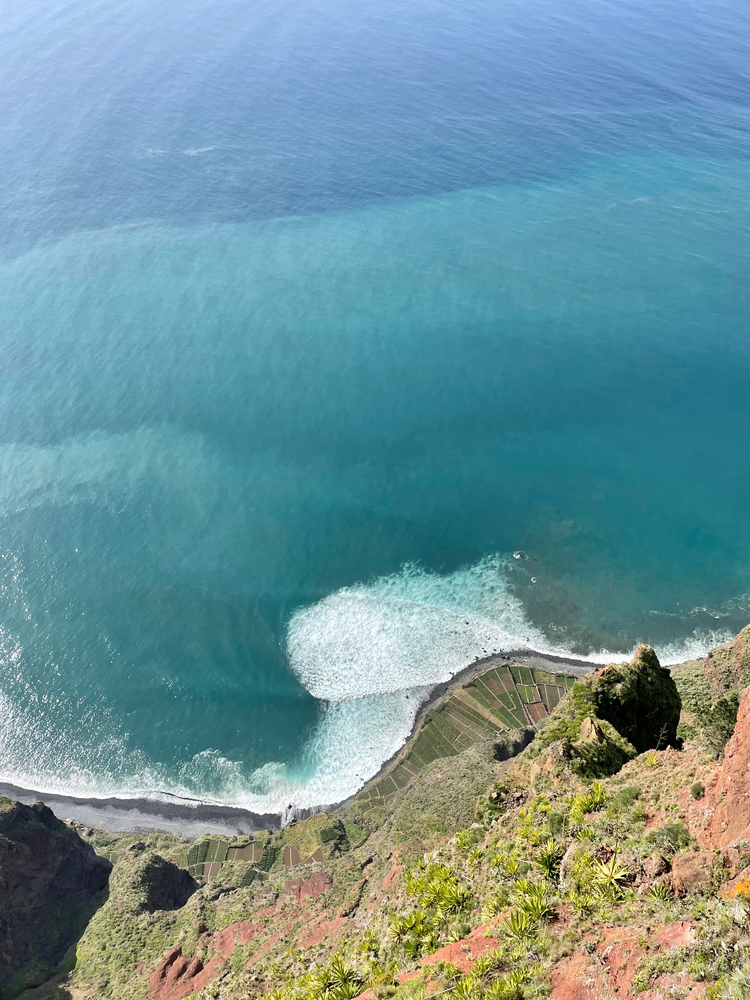 The beach, the marina, good restaurants and a true holiday vibe are what you will get in Calheta beach. Stop for a lunch with a view of the boats. Go for a dip in the (fresh) ocean and chill on the sandy beach. You can book boat tours for some whale and dolphin watching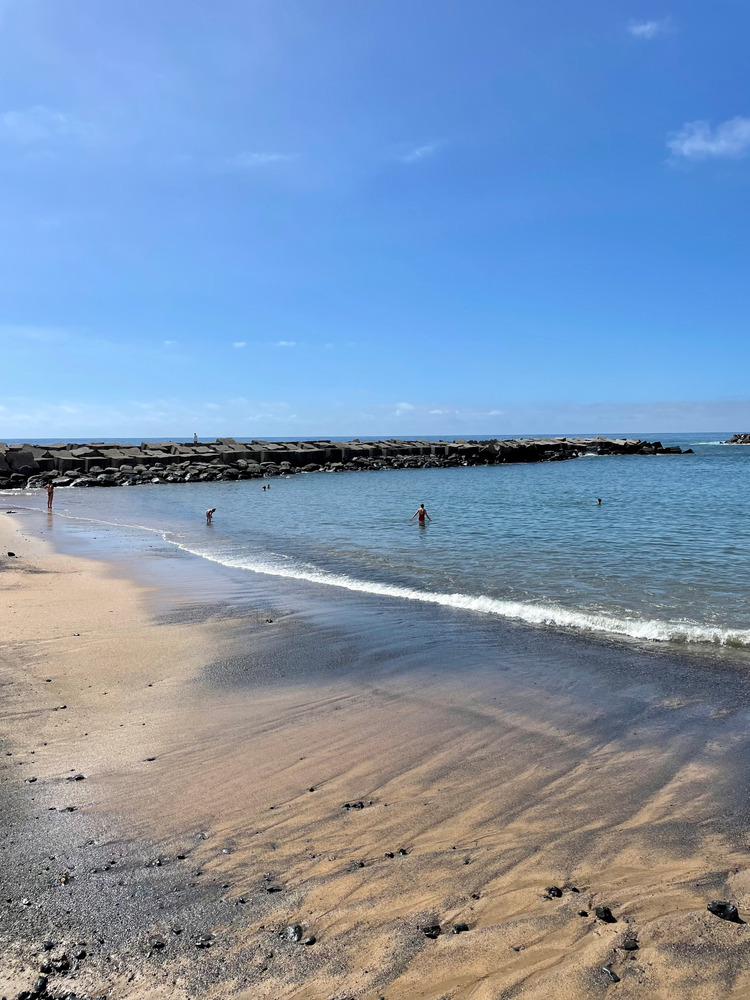 Getting to Madeira with kids is fairly easy. We flew direct from Amsterdam in under 4 hours. The arrival can be a bit wobbly as the runway is really short. It is a beautiful landing, provided there is not too much wind! The airport is tiny and easy to navigate, so you are out with a view of the ocean within minutes.
There are direct flights from most major hubs in Europe. Another option is to transfer via Lisbon (which would make a great city adventure too). 
Renting a car is the best way to get around Madeira with kids. All the major players have offices at the airport, and we found car rental prices fairly reasonable
Madeira is a great destination to find sunshine, Portuguese food and culture in a beautiful, extraordinary environment. It is an easy destination, and you can do as much or as little as you like. Off-season travel is perfect as even at the end of February, we had temperatures in the mid-20s and lots of sunshine. It is a great alternative to skiing in February. I would however not recommend visiting in summer. The temperatures can really rocket high and the crowds would be quite unpleasant. 
Madeira, you charmed us. We will definitely be back to do more hiking when the kids are bigger!
Don't hesitate to reach out for more off-season destinations with kids.