We started our first stop just 10 km North of the main town of San Juan del Sur in Playa Maderas. San Juan del Sur is a surfer town and a fishing village. You will find hostels, surfing schools, and cool cafes. Some say young people go there to get drunk and party but we didn't witness that. I found the colourful streets. beautiful. There are plenty of small boutiques and enough to enjoy a few days walking around.
Don't miss the french boulangerie which bakes an authentic baguette.
Toastaderia is a good lunch spot popular with tourists.
The village of Playa Maderas is a blank piece of quiet beach, We rented a villa just up the hill allowing us to have a beautiful view and direct access to the beach. Just stunning. This is the perfect place to arrive and take the beauty in. There is nothing to distract, just nature.
A few kilometres up the road, we enjoyed visiting the Machete Cafe. Breakfast was delicious, and Friday night cocktails & pizza were a must. They have a cute clothes shop and a tiny supermarket for first necessities.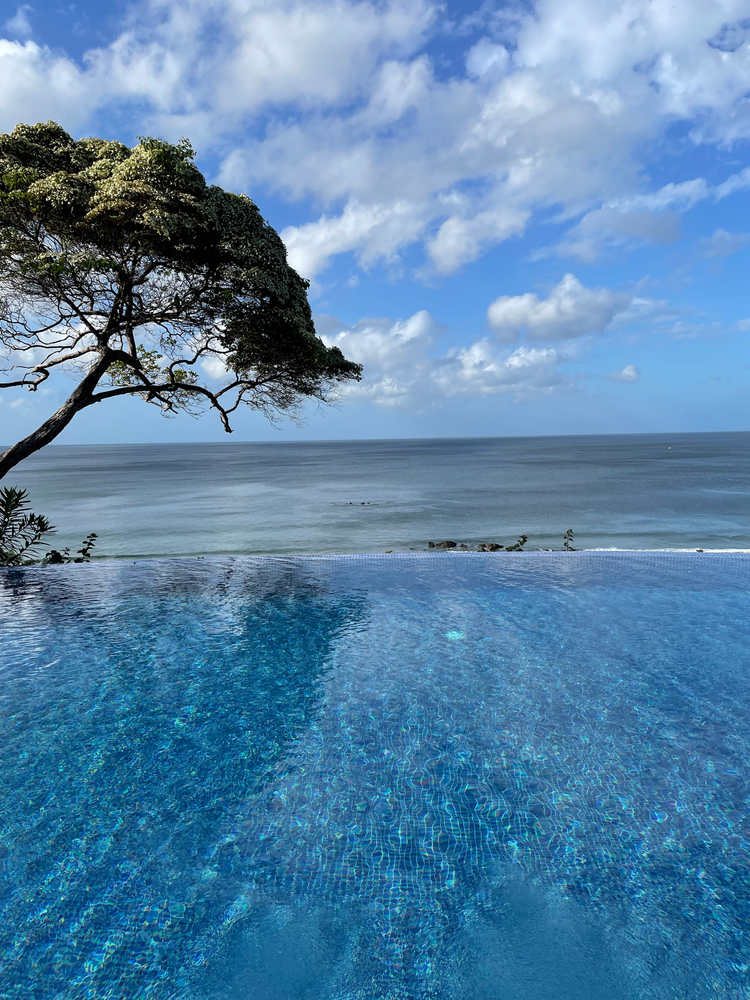 Time for an adventure now, head to the island of Ometepe. It is located on the lake and has 2 amazing volcanos and a range of cool activities to satisfy everyone.
First, getting there is an adventure in itself. Ferries are travelling every 30 minutes to 1h and the journey takes 70 minutes. Now unless you pre-book, getting a spot for your car on the ferry is pretty much impossible. There is space for about 6-8 cars, so the waitlist is long. We did not pre-book, so we ended up leaving our car in the parking by the ferry and taking the boat as walking passengers.
If you are seasick, there are no two ways to explain it, be prepared for a journey in hell. It is bumpy, choppy and uncomfortable. We sat at the top and stared at the horizon hoping not to puke.
On arrival, since we didn't have a car, we arranged for 2 quads to be waiting for us. Best decision ever and great to get around the island. The kids loved it and actually, we did too. Our eco-lodge was 45 minutes away, so that allowed us to take a good scenic drive around and get our bearings.
Ometepe is full of activities like kayaking (on a quiet river), horseriding, hiking (for families with teenagers though, as the volcano hikes are a bit challenging), quad, of course, chocolate factory visit, beach time, nighttime adventures, wildlife observation,… and more!
There is enough to entertain you for at least 3-4 days. Note however the island is rustic and there are no big comforts.
There are also good spots to eat like Cafe Campestre for delicious homemade food and El Pital for everything chocolate and great brunch.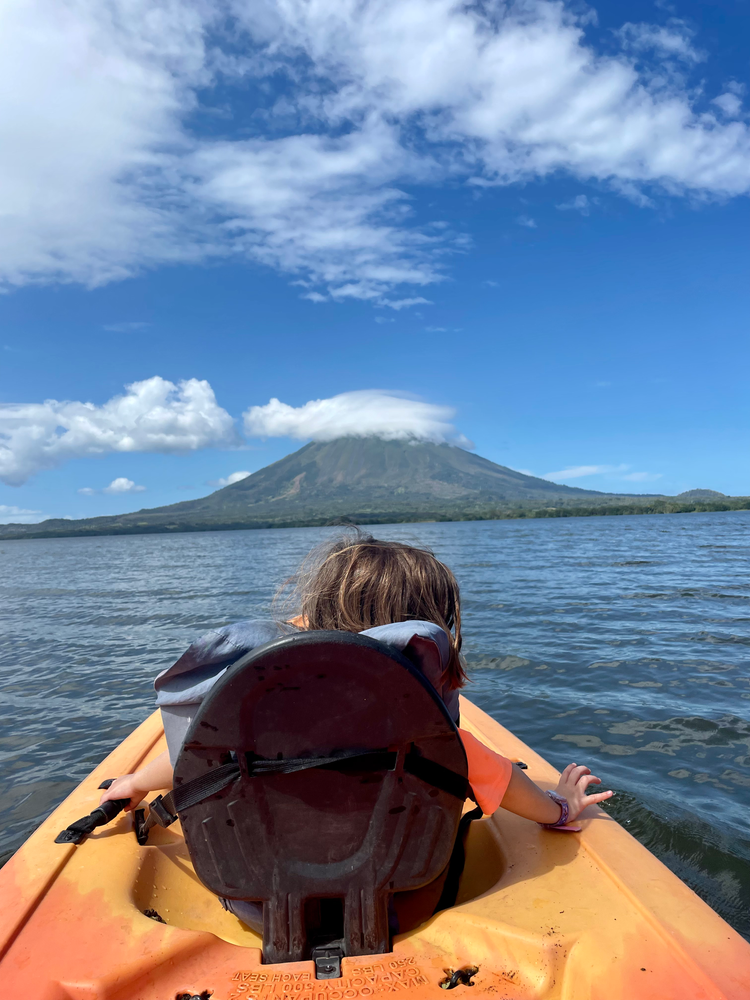 Granada is a colourful colonial city on the shores of Lake Nicaragua. There is enough to entertain you for 2-3 days with some culture, sightseeing and some special adventures. A simple walking tour helped us get our bearings and understand more about the town. We started with the main square, the cathedral and all the little streets around. It is touristy, yes, but also very colourful and well thought through.
There are a few nice hotels in town, but my top recommendation is to stay at Hotel Corazon. The hotel is fully non-profit, education focussed with a strong mission and a big heart. The story is beautiful and we had a very comfortable stay.
Activity-wise, other than strolling in town and following our noses, we did a chocolate workshop which was a lot of fun. We also visited the huge Masaya market located 25 minutes outside of the centre. Food, art, souvenirs, clothes, shoes etc… you can find anything you need, at good prices. Important to note it is not a tourist market, but very much a local one, so you will encounter people doing their regular groceries and general chaos too.
We had an additional stop at the end of the trip which was mostly about relaxing and spending quality time with the kids. I would however not recommend the area as much because it was not the most beautiful or cared for.
There are either clinical American-style resorts or abandoned beaches once upon a time beautiful. This was the most expensive part of Nicaragua we experienced and didn't feel as much love as elsewhere.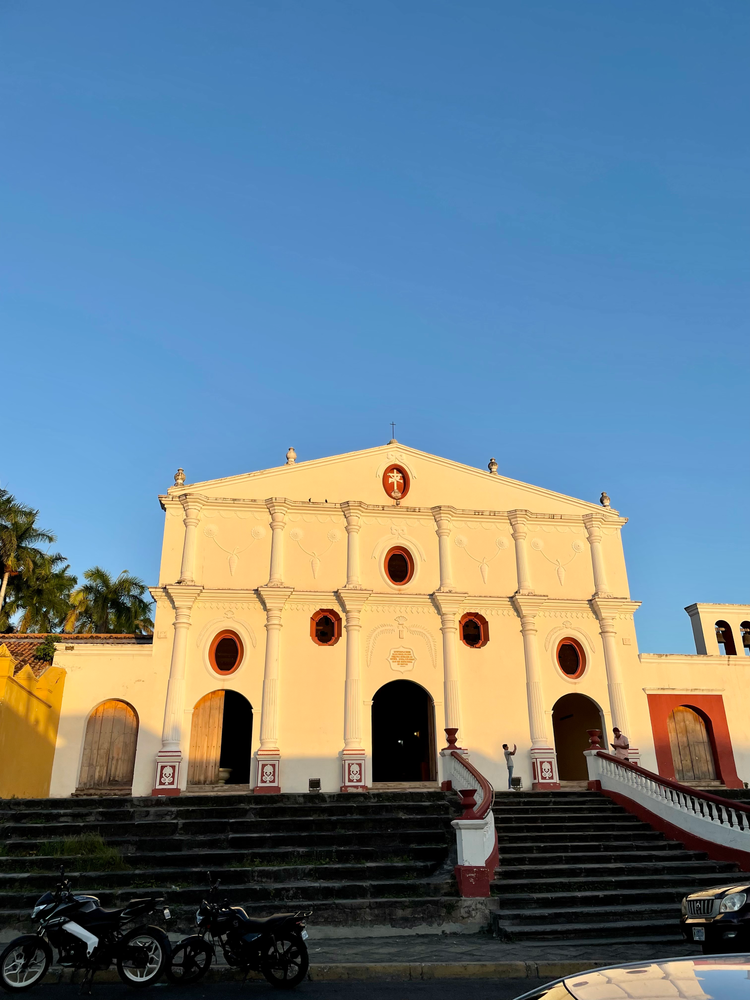 We came directly from Costa Rica, so there was no need to fly in. We drove to Liberia (Costa Rica), and then had a private transfer to the border.
Here you need to purchase an exit tax, show some paperwork (mostly related to Covid) then walk across the border. We picked up our car rental on the other side. Be prepared to chat in Spanish with some border workers who will bluntly look for a gringo tax.
Should you fly into Nicaragua, you will probably arrive in Managua.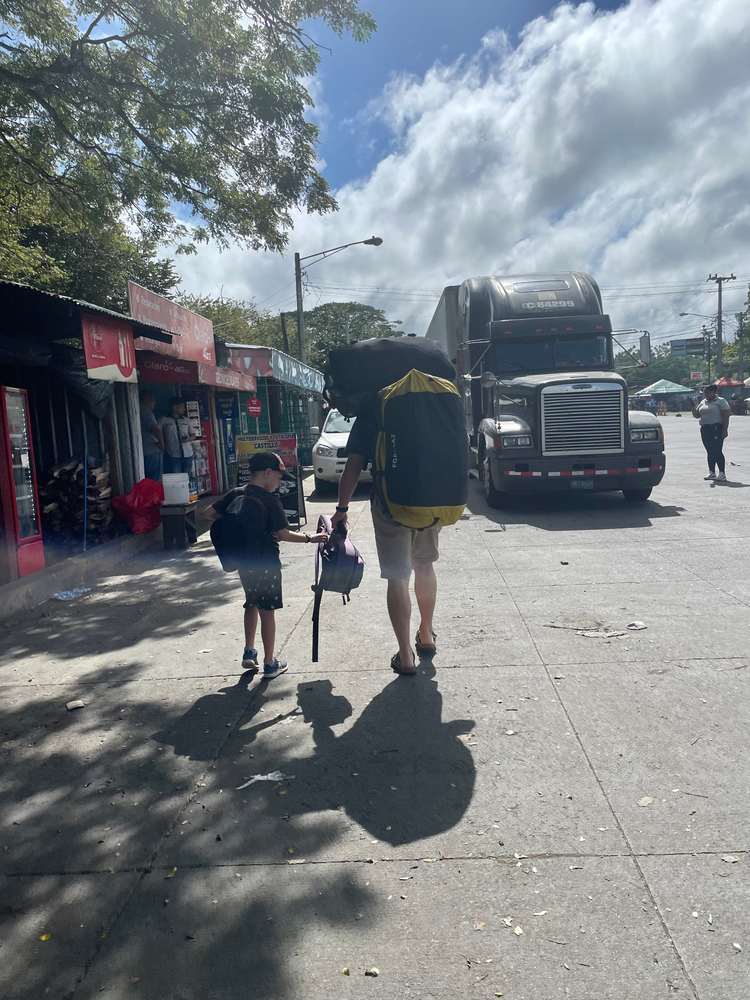 I highly recommend having your transportation. You can rent cars right at the border between Costa Rica and Nicaragua, or at the airport in Managua.
Nicaragua is one of those hidden gems, off-the-beaten-path countries that often do not sit high on a "to-visit list". Nicaragua is beautiful and understated.
It has been hit badly with political unrest in 2018, then with Covid, so they need tourism. There are lots more gems to discover in the country.
And it is a great one to combine with Costa Rica.