Pineapple, mango, rambutan and avocados: the fruit tastes delicious, sweet and full of sunshine. The flavour is really special. The healthy dose of fruit and veg is easy to reach!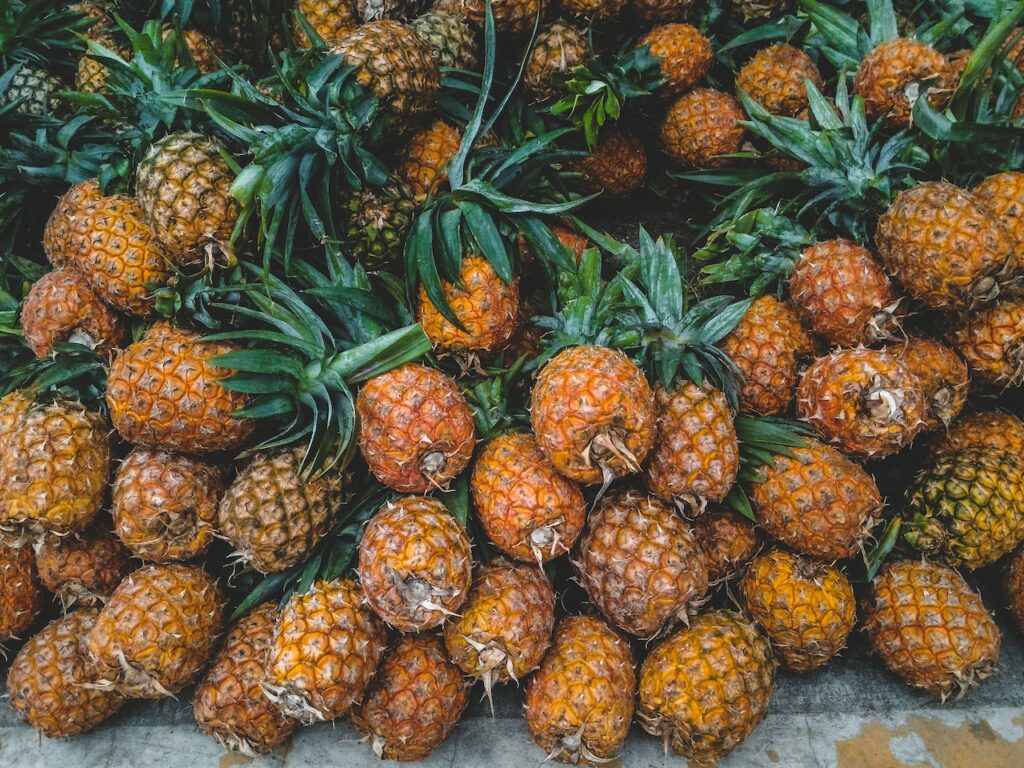 Friendliness and Kindness
Locals are really friendly and welcoming. They are keen to chat and exchange. There are also lots of expats who chose Costa Rica as their new permanent home. They always love to share their little gems and experience. We feel very welcome.
Not much to say but a question that often comes back. Is Costa Rica safe? , We have always felt extremely safe. We never felt uncomfortable or threatened by humans or animals. Common sense applies: don't walk at night alone by the side of the (unlit) road. Don't bother animals.
the conscious environmental effort
Recycling is a religion. Everyone does it, every hotel, home and restaurant we encountered has a full system. Re-usable bottles are everywhere. People drink water filtered through a clay stone. Beaches are clean. It is a group effort.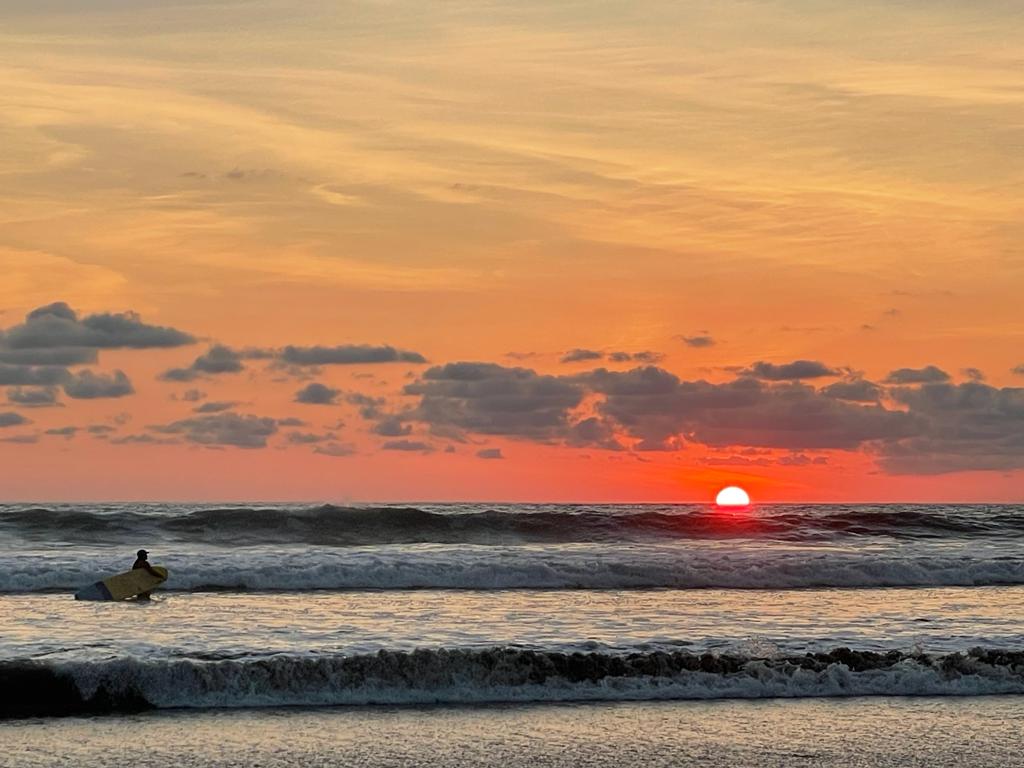 We love not only the slower rhythm, but the natural rhythm. The sun rises around 5 and sets around 17h. That is our day. We start with the sun and the jungle. At night, we have an early family dinner and everyone is asleep before 20h. We are rested and we really make the most of the days.
Kids are very welcome. There are suitable food options everywhere. Shopkeepers love to chat with kids. We saw people travelling with their newborns and there is enough fun for all ages. No hesitation, Costa Rica is one of the most family friendly destinations!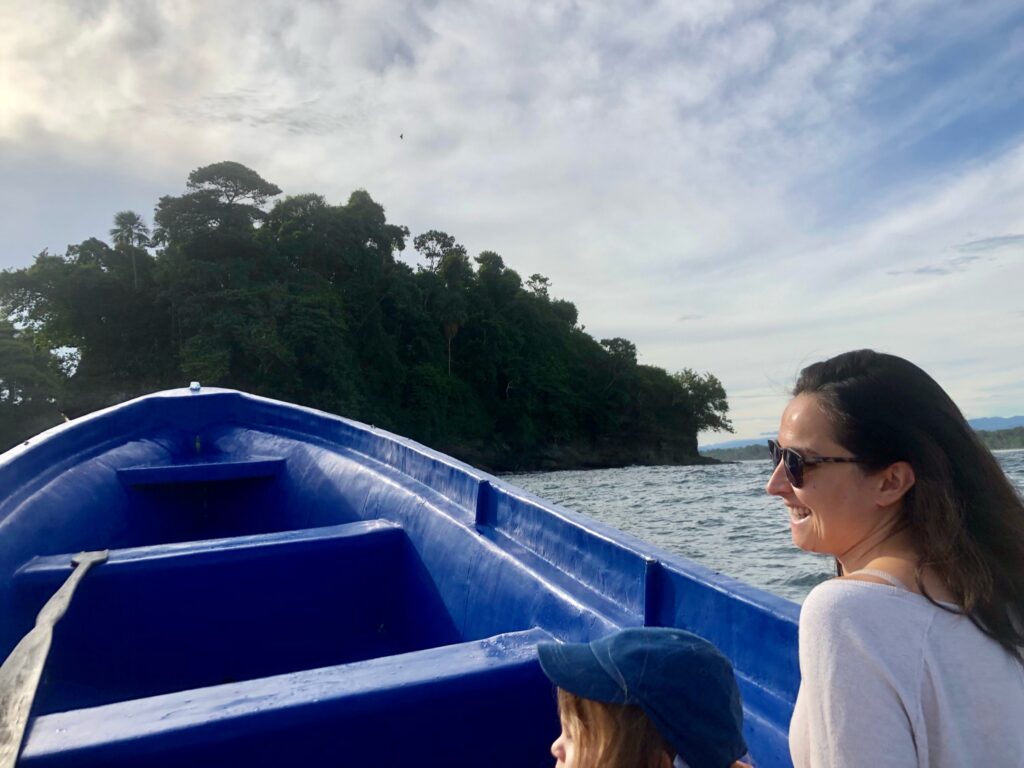 Humans live amongst wildlife, not the other way around. We have been woken up daily by howler monkeys. There is a sloth in the garden. Crickets, butterfly and hummingbirds fly around. Colourful frogs criss cross our path. The wildlife around us is fascinating and makes for great learning for the kids.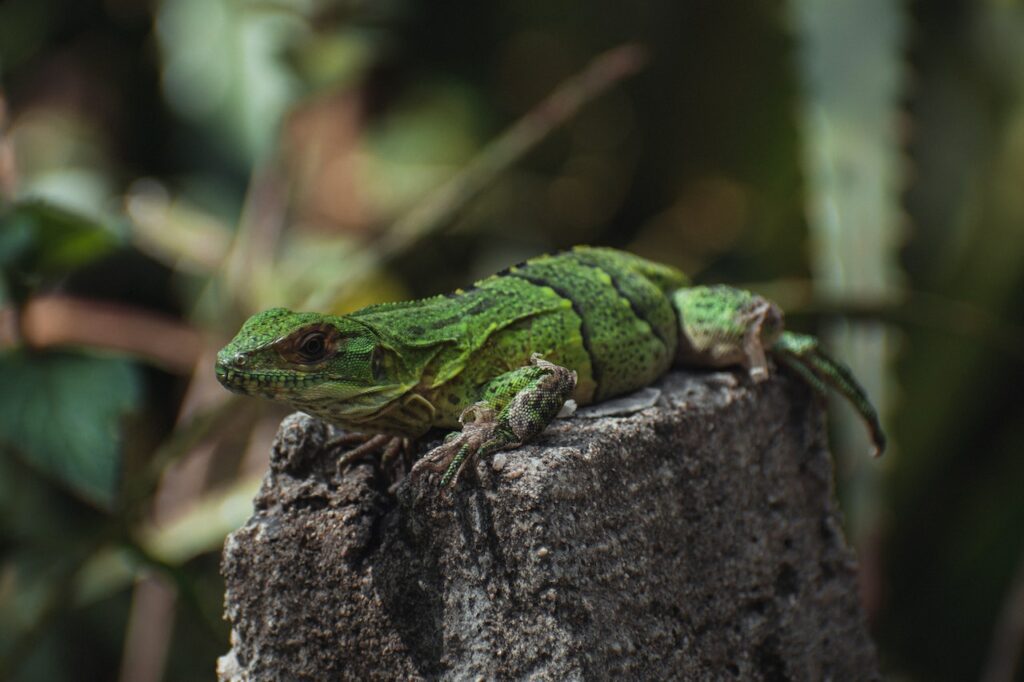 Boat trip one day, market the next one, surfing, hiking, chocolate tasting, rescue centre visit,… and more. If you need more than the jungle or the beach, there is so much to do. Boredom is not an option, but slow living is mandatory.
a choice of stunning accommodations
We like to mix all ranges of hotels and self catering accommodations. There are some real hidden gems and we found beautiful modern designer houses in the jungle, family-run bed and breakfasts and tropical jungle houses by the beach.
the active preservation from over-tourism
No high buildings, no crowds and still some places to discover. Granted we are not in the high season of Christmas and new years, but we have space. We find the beach empty many days. There are locals living where we holiday. It is not only a tourist destination. It feels like there is a good balance between making money from tourism and preserving the authenticity and the life for locals.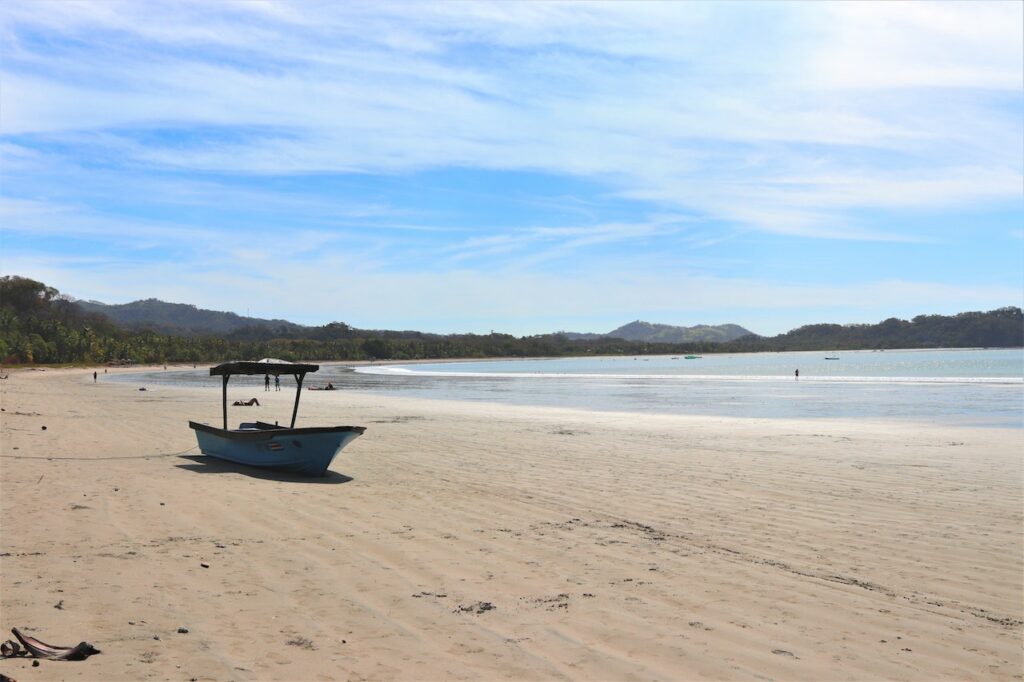 To sum it up, the philosophy of Costa Rica: Pura Vida, or pure life. After 10 days, we are starting to get it, and we are definitely living it.
My family and I have reloacted a couple of times – over European winter – to Costa Rica. Ever wondered if you should visit Costa Rica? I hope this will help you make the decision to go. Feel free to reach out if you have any questions.